On International Women's Day (Wednesday 8 March) the Government is setting out new standards for equal access to sports, making it clear that girls and boys should be offered the same sports during PE and extracurricular time in schools.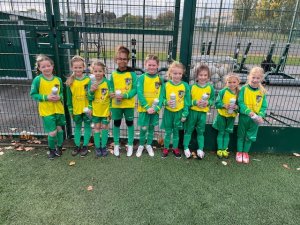 This package will help to boost equal opportunities in school sport both inside and outside the classroom, delivering on promises made by Prime Minister Rishi Sunak and Education Secretary Gillian Keegan to the Women's Euro 22 winners the Lionesses.
This follows on from the success of the Football Association's (FA) #LetGirlsPlay campaign which is working to change perceptions and make sure girls get the chance to play football within the school curriculum, as well as at breaktime, after school and at local clubs.
The campaign was launched by the Lionesses squad and the FA after the England Women's team's success at the Euro 22 tournament last year.
Schools that successfully deliver equal opportunities for girls and boys will be rewarded through the School Games Mark, which will assess parity of provision in PE and extracurricular sport.
Schools are also being asked to offer a minimum of two hours curriculum PE time and Government will provide support to schools on how to do this through the upcoming refresh of the School Sport Action Plan.
Alongside this work, Ofsted will be publishing a report into PE in the coming months, which will inform future inspections and set out what they believe is possible in terms of offering high quality PE and equal access to sports.
To read more, visit School sports given huge boost to level the playing field for next generation of Lionesses – GOV.UK (www.gov.uk)