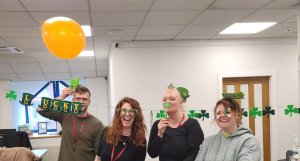 We had a great day on the 17th March celebrating St Patrick's day!
Our offices were decorated in green, orange and white, with shamrocks galore!
We had a lunchtime quiz, irish tunes and a tipple of guinness to toast our neighbours over in Ireland and our Irish candidates and clients here in the UK.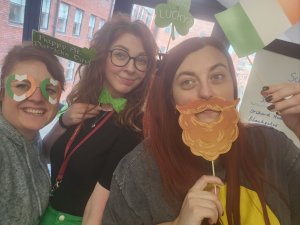 Congratulations to the winner of our candidate quiz who won a £50 voucher.